Lighting plays a crucial role in creating ambience as well as enhancing the functionality of any space. With an abundance of lighting stores in Melbourne, finding the right one for your needs can be a challenging task. If you're thinking about upgrading your lighting plan, this article will go over five essential tips to help you discover the best lighting stores in Melbourne, ensuring you'll find the ideal lighting solutions for your home or business.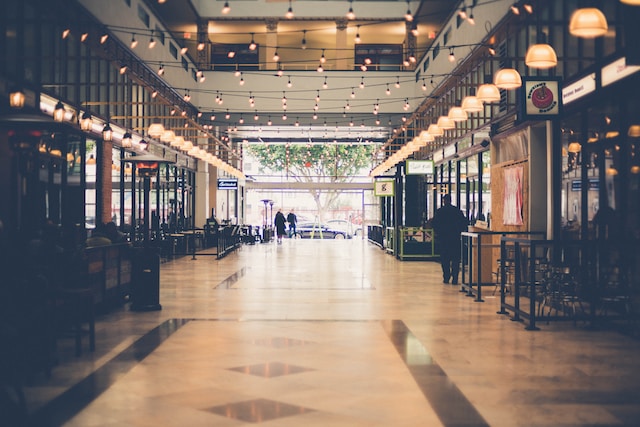 Conduct Research
Before visiting a physical lighting store, take the time to research the available options in your area. A comprehensive online search, recommendations from friends and customer reviews can help you identify the top-rated lighting stores in Melbourne. Look for stores with a strong online presence, positive customer testimonials and a track record of supplying exceptional lighting products and accessories in your local market.
Find a Store That Offers a Wide Range of Products
Typically, the best lighting stores offer a wide selection of lighting solutions, including pendant lights, chandeliers, wall lights, table lamps and outdoor lighting. A diverse range of products will ensure you have plenty of options to choose from, allowing you to find lights that suit both your design needs as well as your budget. A great sign is finding a store that showcases the latest lighting trends and innovative designs, as these modern lighting showrooms will help you keep your space up to date.
Look for Expert Advice & Guidance
Exceptional customer service is an obvious indicator of a reliable lighting store. Look for stores with knowledgeable staff who can readily provide you with expert advice and guidance in selecting the right lighting for your needs. The best lighting stores in Melbourne will have experienced consultants walking their showrooms and floors who will be more than happy to help you navigate their extensive range of products.
Make Sure They Offer Bespoke Solutions
Every space is unique, and sometimes off-the-shelf lighting solutions may not be the best fit for your space, especially if you're trying to create your own unique and eclectic ambience. The best lighting stores will also offer bespoke lighting and customisation options on top of their usual range, allowing you to tailor your lighting to your needs. Whether you need custom pendant lights or tailored outdoor lighting, a good lighting store will be able to provide for all of your needs with ease.
Enquire About Post-Sale Support & Warranty
After-sales support is crucial to consider when selecting a lighting store. The best lighting stores in Melbourne will offer comprehensive warranties on their products, demonstrating confidence in their quality. Ideally, look for stores that provide after-sales support, such as installation services, maintenance advice and timely assistance with any issues that may arise with your lights after they've been purchased.
Conclusion
While finding the best lighting store for your needs can be challenging, by keeping just a few of these tips in mind, such as viewing past customer feedback, gauging the store's product variety, and determining a store's ability to offer tailored solutions and dependable post-sale support, you can make a more informed decision on which lighting stores in Melbourne are right for you.